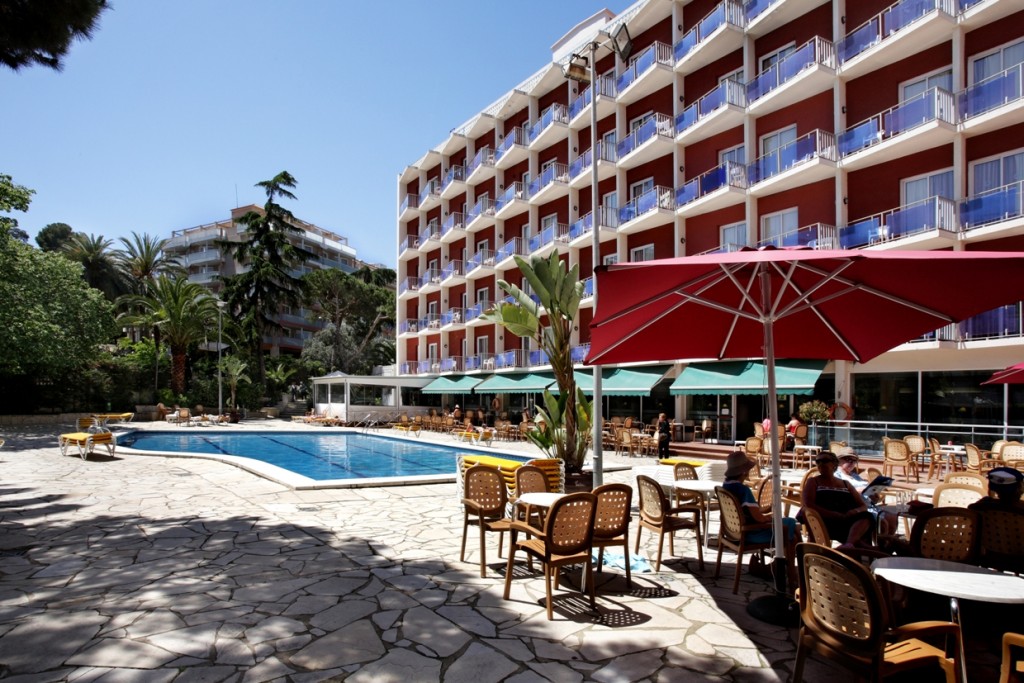 In our experience we find that the majority of teams prefer to stay in accommodation close to the Festival Clubhouse. Not only is it more comfortable and cost effective, it also gives you more time to enjoy the post match activities.
The fact of being all together during the whole Festival is part of our philosophy and a key success factor.
Hotel / Rooms
The Festival Hotels are located 300 metres from Lloret beach and 100 metres from the town centre and Lloret de Mar's famous nightlife area. We have a total of 400 bedrooms, fully equipped with telephone, bathroom, central heating, balcony, safe, television and air conditioning.  3 restaurants with buffet service, children's play areas such as the mini-club, specially designed for them, with monitors. Games and meeting rooms.
Services
outdoor pools with a sundeck area
Internet centre
Covered parkings with more than 200 places